Here's the thing…
At this point, you feel like "you've made it".
Generally, "Life is good!" and you're proud of what you've created in your life.
Of course, there's always more to do or achieve, but really… you've done a great job, and you're so grateful for the life you get to live.
Am I right?
You know through your first-hand experience of being committed to growth, being driven, being soul-aligned/spiritual, being ever-curious…
…that when you forgive others, connect into your body, speak your truth, love others, work on your shadow, recognize your trauma, practice self-care, and all these "opposite" and oh-so-important-to-life things that most people literally are still *striving for* in their life…
…that you feel amazing.
And amazing things happen FOR you. Life just gets better.
You with me?
And what if I told you
There's even more for you…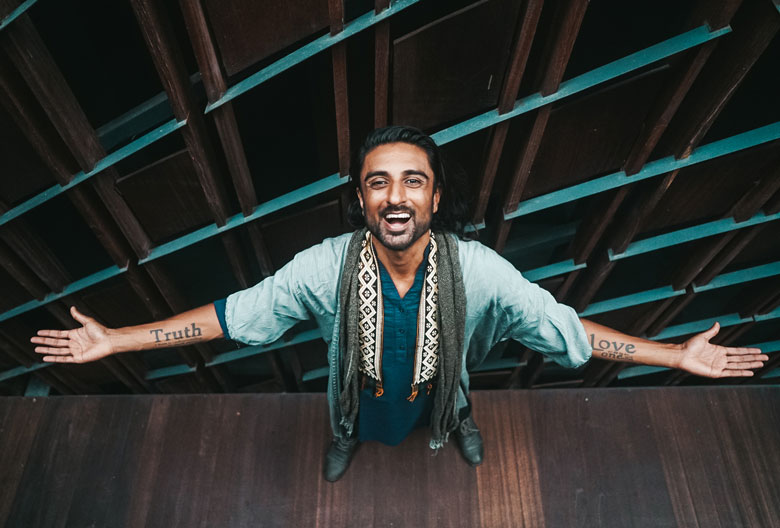 I get it. You may think you've become a Lion in the kingdom, and feel amazing about your life, and have mostly freed yourself from all the common hustle to find more levels of peace, and love, and joy in your life, but yet you know there's more.
What if I told you that that lion can grow wings and
fly like a Griffin?
In fact, when you really feel into it:
You're actually just not sure what MORE would look like, taste like, FEEL like… so you just settle for what is.
Maybe, you're even a bit afraid to admit/expect/invite in MORE. It's a juicy, yet edgy stretch for you (which is a GOOD thing).
So, even though "life is good", and "I have no complaints", and "I have it all", and "I've done the work"…
>>There's somewhere more to go… but you're not sure where.
>>There's something more for you… but you don't know what.
What you're yearning for
is to experience the
Richness Beyond Success.
At this point, if you're reading this…
you've experienced The Diamond Path to Life Mastery
and you want to be at a TEN across ALL your life's aspects.
I'm talking:
– Sex –
– Love –
– Health –
– Business –
– Connection –
– Relationship –
– Happiness –
– Aliveness –
– Legacy –
– Power –
And that's exactly what I'm going to teach you in my next VIP immersion, RICHNESS BEYOND SUCCESS.
A program to face that small fear of MORE and step into a life where Everything Is Possible and literally miracles occur everyday.
A life where you experience a Richness, a vibrance, a new color that didn't quite exist before in your awareness.
Depending on how well you know me, you know this is exactly how I'm living my life everyday.
And it's exactly how I want kindred souls like YOU to be living too!!
It is my highest excitement
to invite you into:
The RICHNESS BEYOND SUCCESS VIP Experience.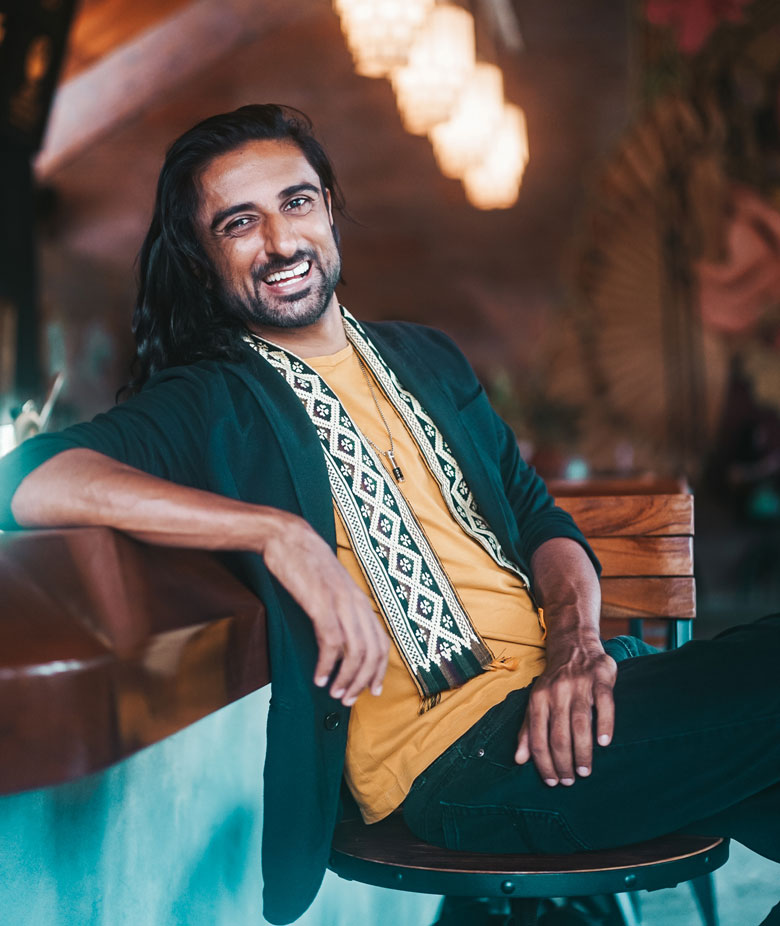 It's a 3 week intensive journey where I will take you from…
"Yeah life is pretty good"
…to…
"OMG, miracles are just occurring everyday in my life!".
…and from…
"This is enough for me, I'm alright"
…to…
"What omg, seriously life… you want me to have this too?!"
It's possible.
I'm living proof of it.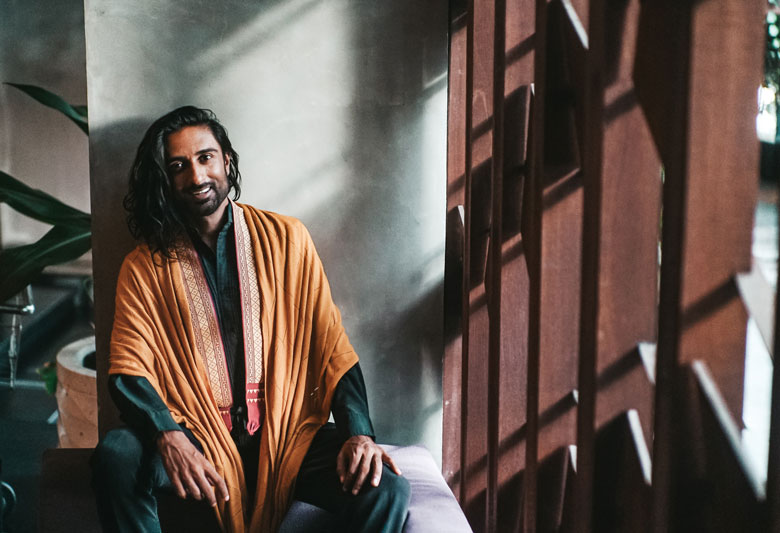 Jaymin J. Patel is a Growth Coach & Soul Mentor for High-Achievers.
Business Owners, Founders, Spiritual Leaders, and celebrated Artists come to Jaymin after they've tried all the other coaches and want to explore their EDGE.
Jaymin's mission is to help soul-aligned leaders unlock their Greatest Achievement Potential, experience the highest levels of freedom & truth, and easefully expand into even more abundance in health, wealth, & love… without misspending a single ounce of their precious time & energy on the oh-so-common hurdles that hold most people back from living their greatest life & doing their greatest work.
In addition to being a (TEDx) speaker who has delivered 500+ paid talks and being an author of 8 books, Jaymin is a highly sought-after, heart-driven, no-fluff, intuitive coach who has been hired by powerful leaders in the spiritual & transformational communities as well as top leaders of corporations around the world like Kraft, Unilever, and Citibank.
Jaymin has been invited to speak at prestigious stages like Harvard Business School, The London School of Economics, ASAE, and has consulted for high level strategy programs for national governments globally, most recently Saudi Arabia.
Most importantly, Jaymin is a dad of two incredible kids and shares a beautiful conscious relationship with his wife, Eri. He and his family are currently living on the tropical island of Bali where he leads private retreats for his clients.
So, what actually happens
over these 3 weeks, Jaymin?
In short: transformation.
Part of the work is subtractive…
Removing those still lingering, elusive layers of identity keeping you from fully shining your light, that all of that therapy, coaching, breathwork, tapping, etc. just hasn't taken away yet.
Oh yes, we're gonna go deep!
Part of the work is activating…
Discovering deeper layers of your inner power by connecting you to your:
– Inner Child
– King/Queen
– Inner Wisdom (Sage)
…and other trans-personal Archetypal energies to support you in navigating life in a whole new way.
At the soul-level.
Part of the work is practical…
Blowing your mind with new ways of commanding your language to create the world you want.
Yes NVC is amazing, it's also less than half-way to harnessing the Languaging of Joy that allows you to do "all the things" because you're completely removing this extra residual layer of complexity that most people get trapped in on their way to more.
We're talking about:
– boundaries coming from YES's vs no's
– powerful requests
– clear signals to the universe to let the abundance of health, wealth, and love to move through you
…and more!
Consider for a moment, the power you gain when your languaging is in complete integrity.
We will meet for 3 hours every week over the course of 3 weeks (ending before Christmas) helping you finish this year strong and begin 2022 at the most powerful you've ever been!
Jaymin will lead you through powerful, soul-level activations and then journey with you through the week giving you direct accountability to really integrate the experience.
You will not be the same at the end of this journey…
You'll be connected to a Richness you didn't know how to access beforehand.
The group size will be limited to 4 powerful driven leaders to keep the group small & give you high-touch support.
Having structured numerous containers with outstanding results, you can trust this is the most potent way for you to receive the full transformation from this container.
Here's the breakdown of your full experience:
✔️3 Hour Weekly Activations & laser coaching with Jaymin x3 ($8,000 value)
✔️Private direct WhatsApp access to Jaymin with 24/7 support, coaching, & connection ($4,000 value)
✔️Intimate & intentionally small community of 4 hand-selected leaders for high-touch support & deep transformation (Priceless value)
✔️Lifetime access to replays & recordings for continuing integration (Priceless value)
And guess what?!
At this level, most of this work is actually micro-adjustments & shining light on certain blindspots that are running in the background…
this container will give you the tools to do just that!
Also, because I love to delight my clients, you'll receive
bonuses, personalized guided meditations, and epic gifts
throughout the container!
OMG Jaymin this sounds exciting! I want to chat & see if it's a good fit!
You finally understood your soul's mission – and your shadow's program that's simultaneously holding you back and creating this ongoing tension that is your life?
You felt your life as a beautiful breath of full integrity in all aspects of your life and finally, finally, finally REALLY relaxed?
You found yourself simply holding, receiving, and allowing MORE vs. trying so hard all the time?
You became the role model you wish you had when you were young and everyone around you reflected gratitude for you every day for just being the magical you that you are?
This is what happens when you open to
Richness Beyond Success…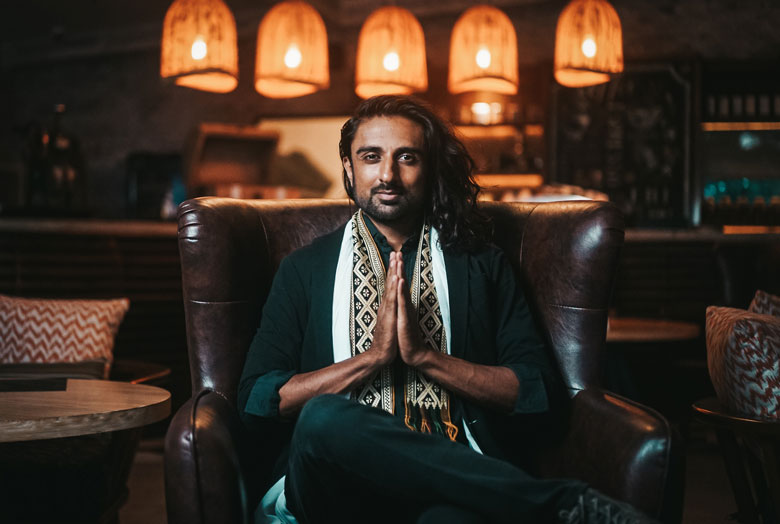 I invite you to join me in harnessing the Richness Beyond Success to enjoy every aspect of your life without giving up a single ounce of anything you desire to experience in this lifetime.
There's only one question to answer…
are you in?
OMG Jaymin! Let's please have a chat about this!
Tune into your body.
Take a breath.
What do you feel?
For most people who come across this, they're feeling
excitement or, potentially, fear.
However, I want you to remember
fear is simply excitement without the breath.
I invite you to breathe into what you just read and know that no matter what you have faced, no matter what you've experienced, no matter what you may have learned along your journey…
Everything is Possible for you.
Leading this work is my deep expertise & what I'm here on this planet to do.
I guarantee you will feel major shifts in your life, love every part of this program, and move through life in a brand new way that is full of Richness.
I'm excited to guide you into experiencing exactly what life looks like at the next level.
I guarantee you'll love it. Let's do this!
YES, I'm feeling this 100% Let's Explore Together, Jaymin!
"The time spent within the container of coaching that Jaymin creates is a wonder. If you are unsure about coaching, I would reach out to Jaymin and talk to him and get a feel for what might be. If you are unsure of a group setting… take this dive for your self and be amazed when you come up for air on a breath you didn't even know you were holding."
– Mark B.
Seattle, WA, USA
"It feels nice to be able to discuss these things and be understood.  I feel like there aren't many places I can go where people really get it"
-Jack T.
 Melbourne, Australia 
"I feel totally safe to allow myself to just be who I am without abandon. This is truly an important and tactful skill that Jaymin brings when helping others to live authentically. Thank You, I look forward to doing more together in the future."
– Richard P.
Los Angeles, CA, USA 
"I'm feeling more empowered in my work, more excited in my interactions! Also bringing pieces into communication with my partner and creating a new (and better) space!"
– Gabe V.B.
Vancouver, BC, Canada 
"I feel my mind shifting and lowering my anxious fear-filled thoughts. I feel I am clearer with my internal dialogue and more in tuned with how I respond to my internal limiting patterns."
– Brad M.
Chicago, IL, USA 
"I loved to learn how I can express my emotions instead of remaining silent. I was surprised that in only a short time, I started speaking differently to people about how I feel, started a new project, and learned to be myself!"
– Fabian G.
Luxor, Egypt 
"I was able to recognize a feeling & know what to do. I can now express myself in a harmonious way to create powerful boundaries."
– Rina S.
Nashville, TN, USA 
"I really feel close to this community and through that, I feel more okay with myself. I do not feel alone in my feelings and emotions."
– Rebecca O.
Mt. Rainier, WA, USA 
"I feel supported by this amazing community and know that all parts of ourselves – even the imperfect ones – are loveable!"
– Leona L.
Bali, Indonesia
"I love the tools we use & the effectiveness of the community Jaymin creates in the container. It helps me to integrate what we learned into my life swiftly."
– Nastasia T.
Paris, France
"It's very magical… this journey, and these methods. It's like taking everything I know and seeing it from a new perspective.  It feels good, and I'm so excited!"
-D.R.
Bali, Indonesia