"There are not many men in the world can meet me in the way that you do. Thank you, Jaymin
I'm glad you're my coach"
Tiago P. – World's Leading Expert in Regenerative Energy & Shaman/Medicine Man who has spent 13+ years in Peru studying with Mayan Elders

Alexander the Great had
Aristotle...
Who do you have?

Jaymin J. Patel is a Growth Coach
& Soul Mentor for High-Achievers
Business Owners, Founders, Spiritual Leaders, and celebrated Artists come to Jaymin after they've explored with other coaches and now want to dive into expanding their edge and seeing what is possible.
Jaymin's mission is to help soul-aligned leaders unlock their Greatest Achievement Potential, experience the highest levels of freedom & truth, and easefully expand into even more abundance in health, wealth, & love…
…without misspending a single ounce of their precious time & energy on the oh-so-common hurdles that hold most people back from living their greatest life & doing their greatest work.
If you are committed to experiencing the Richness Beyond Success and living a life that is Fully Lived, contact me below for a conversation that may change your mentality & understanding about what is possible.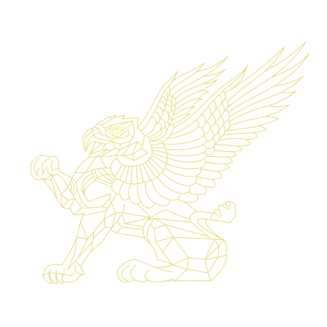 There's somewhere more to go...
but you're not sure where.
There's something more for you...
but you don't know what.
I'll guide you to your deepest fulfillment.
My results are guaranteed.
If it is aligned, we will work together for 3, 6, or 12 months.
One-to-one coaching packages begin at $50k.
3-hour Breakthrough Intensives begin at $5k.
You can also learn about my group coaching program here.

"WHEN JOURNEYING WITHOUT A MAP, HAVING A PICTURE OF YOUR INTERNAL LANDSCAPE BECOMES ESSENTIAL..."
In addition to being a (TEDx) speaker who has delivered 500+ paid talks and being an author of 8 books, Jaymin is a highly sought-after, heart-driven, no-fluff, intuitive coach who has been hired by powerful leaders in the spiritual & transformational communities, as well as top leaders of corporations around the world like Kraft, Unilever, JPMorgan Chase, and Citibank.
He has started 4 companies in 4 different countries, and has been invited to speak at prestigious stages like Harvard Business School, The London School of Economics, ASAE, and has consulted on high level strategy programs for national governments globally, most recently Saudi Arabia.
Most importantly, Jaymin is a dad of two incredible kids and shares a beautiful conscious relationship with his wife, Eri. He and his family are currently living on the tropical island of Bali where he hosts private retreats for his clients.


WHAT IS IT LIKE TO
WORK WITH JAYMIN?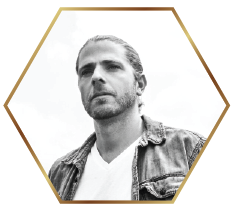 International Actor, Musician, Artist, and Founder of AHANAH,
a multimedia platform that aims to inspire, inform, connect people to expanding their Inner Light and live a vibrant purposeful life.
"It's just next level, what I experienced with you, Jaymin. In terms of your ability to synthesize and explore what is at my core. I was a place of overwhelm and unclarity about how everything fits together. Hats off to you my friend, for your exquisite ability to ask me those  pertinent questions and allow my truth to pour out and getting to the essence and the core of it all.
I'm overjoyed with the results that came out of this. There were these moments of where – like, wow you could hear a pin drop… the clarity, the truth, the smile coming on my face so big. You brought it all to the table. So much in your sharing helped ground it all in a succinct and powerful way. Thank you Jaymin for bringing it! The thoroughness of what you laid out for me is so helpful. Deep gratitude."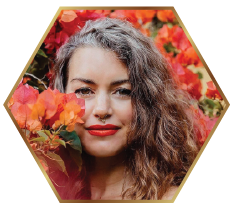 Business Owner, Coach, and Leader of the Rebel Queendom,
an online community with thousands of women from all over the world uniting in reclaiming their right to pleasure and activated my creativity.
"Working with you is super fun, always surprising, really loving… I feel really supported, really held – I feel like I could be totally vulnerable, and I feel I was really cheered on. I love that we blended the masculine and feminine together – not many coaches can do that like you do.
When we started together, I felt I had a linear approach to life, and now I feel like I have the ability to go into this visionary space, and then ground that into everything that I do. It's a more alive way of creating and approaching life. I definitely feel like I've increased my momentum and activated creativity. I feel more confident in my mission and sharing that. I feel a lot more peaceful."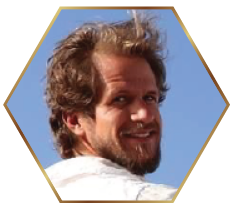 Machine Learning & Software Specialist & Astrological Tarot Expert
"When I think about what you're doing… you're investing your soul into people's lives. That's a really beautiful and generous thing to do… to really come into someone's field and be with them in it, and recognize it, and see it, and hold space for it. It's a sacred work. It's not for everyone – I'm so glad you're doing it. Thank you SO MUCH for sharing it with me – I truly am so appreciative, Jaymin
I feel so activated. You shared super powerful tools that opened up a lot of doors for me and help me stay in tune with myself and in alignment with all parts of me to keep me in full integrity. It's like OH MY GOD, HERE WE GOOOO…WOOO HOOO! I'm thrilled about the next chapter of my life because I know it's what I'm here to do.
To have the wisdom and guidance of someone who has tread the path like you is incredible, I'm so grateful. It's created so much value, and so much healing, and so much juicy deliciousness in my life."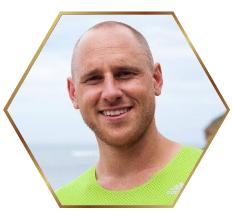 Super Athlete & Founder, Mountains & Marathons, a transformational leadership coaching, fitness coaching and nutrition coaching company
"I'm feeling expansive. I feel really alive, really lit up… just ready for life! I've been learning what it really means to be in my body. I feel expanded in my recievership: my capacity to receive what the universe has in store for me. Basically collapsing timelines so I get to experience my world more fully. Increasing my emotional bandwidth to feel the full extent of the human experience… I get to be more fully in life.
I love that you're also an expert in business. So when business challenges come up, you're able to speak directly into strategy that is going to be of the most benefit and take things to the next level. You have the capacity to bring such dynamism to various aspects of life, and I appreciate that in you so much. Grateful for you, Jaymin!"
One of the World's Leading Tantra Teachers & Healers
"I'm feeling more inspired about the future. I feel more inspired about my mission, and what's possible, and the kind of life I'm capable of manifesting, and the steps I need to take to get there. I am appreciative of your 'tough love' in the times I needed it. I appreciate having someone who will point out my blind spots the way you do so lovingly.
I was able to expose my vulnerabilities and step into my power. Everything I have learned from you has been effective, and it's just about applying it more at this point. Thank you!"
Are you ready to finally...
Balance DOing with BEing?

Behind-the-scenes with my client Dave Drabik sharing the shifts he made that can help you live a life that is FULLY LIVED (with an epic ending!)